Esri's New Indoor Positioning System "ArcGIS IPS"
Esri announces the release of ArcGIS IPS, its new indoor positioning system that takes indoor GIS to the next level.  Adding the blue dot to indoor maps opens the door for…
Esri announces the release of ArcGIS IPS, its new indoor positioning system that takes indoor GIS to the next level.  Adding the blue dot to indoor maps opens the door for multiple new use cases to improve on-site experiences, workplace operations, and efficiencies.  
Unlock the full value of your indoor GIS
ArcGIS IPS is an indoor positioning system that enables users to locate their current position inside a building. Similar to GPS, ArcGIS IPS enables the blue dot experience, but for indoor spaces.  
While we have come to rely heavily on the blue dot when navigating outdoors, in indoor environments we are left to our own sense of orientation, sometimes supported by more or less helpful static (paper) maps.  The reason for that is that GPS signals are obstructed by buildings' walls and therefore don't provide sufficient positioning results inside.  
However, the need for localization and positioning indoors does not stop at the entrance of a building. ArcGIS IPS uses an alternative technology to enable real-time positioning inside buildings that unlocks a variety of use cases organizations can benefit from.  
ArcGIS IPS enables the following use cases inside buildings:
Real-time localization and positioning

 

Real-time navigation and wayfinding

 

Live location sharing & tracking

 

Live location tracking

 

Location data capture and

 

Analytical insights

 

 
Real-time localization and positioning
ArcGIS IPS puts the blue dot on a digital indoor map, representing the user's current indoor position. Understanding where you are inside the building helps building occupants and visitors orient themselves, especially in unknown or complex environments.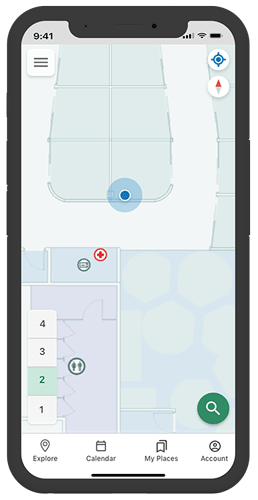 Real-time navigation and wayfinding
Once you know where you are and what is around you, you can choose to navigate to specific points of interest such as places, assets or people in real time. This requires your existing app based on ArcGIS Runtime to support routable networks. ArcGIS Indoors, Esri's premium indoor GIS for indoor mapping and space planning, can also display the route to your destination. With ArcGIS IPS enabled, the blue dot moves along with you in real time, so you always know if you're still on track.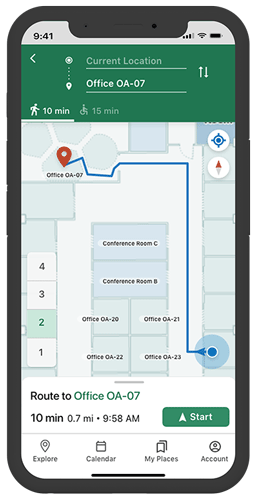 Live location sharing & tracking
Share your real-time location with others to help them find you faster! Indoor location sharing makes meetings easier and less stressful, especially in time-critical situations. Users need to opt in to share their location and can decide to stop sharing it at any time. Location sharing can for instance help emergency responders locate incidents to provide first aid faster.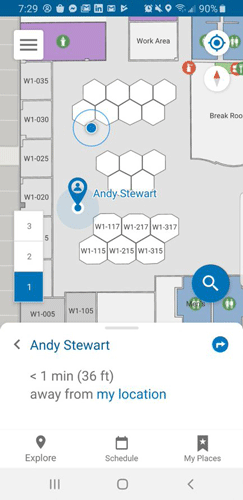 By sharing your location with others, you allow them to monitor your movements inside a building. To facility managers or security managers, for instance, it is critical to know where their workforce is inside the facility. Knowing their live positions allows managers to assign tasks based on proximity to workers, which helps improve workflow efficiency.  
Location data capture
ArcGIS IPS identifies the user's position inside the facility, which also comes in handy for maintenance and repair work. Using ArcGIS Indoors, building occupants can file maintenance requests when coming upon a facility issue. While doing so, they can mark their real-time position to help maintenance understand where the issue needs to be fixed. Maintenance workers on the other hand can also add their live location to an asset they are working on to log the exact location.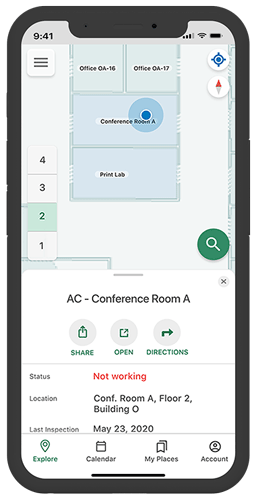 Indoor analytics
ArcGIS IPS enables capturing anonymous positioning data such as foot traffic patterns, dwell times and frequencies. These can be visualized on a dashboard as heatmaps and diagrams to provide a clear overview. Analyzing these data helps management make informed decisions regarding space utilization and space planning, resource allocation, and more.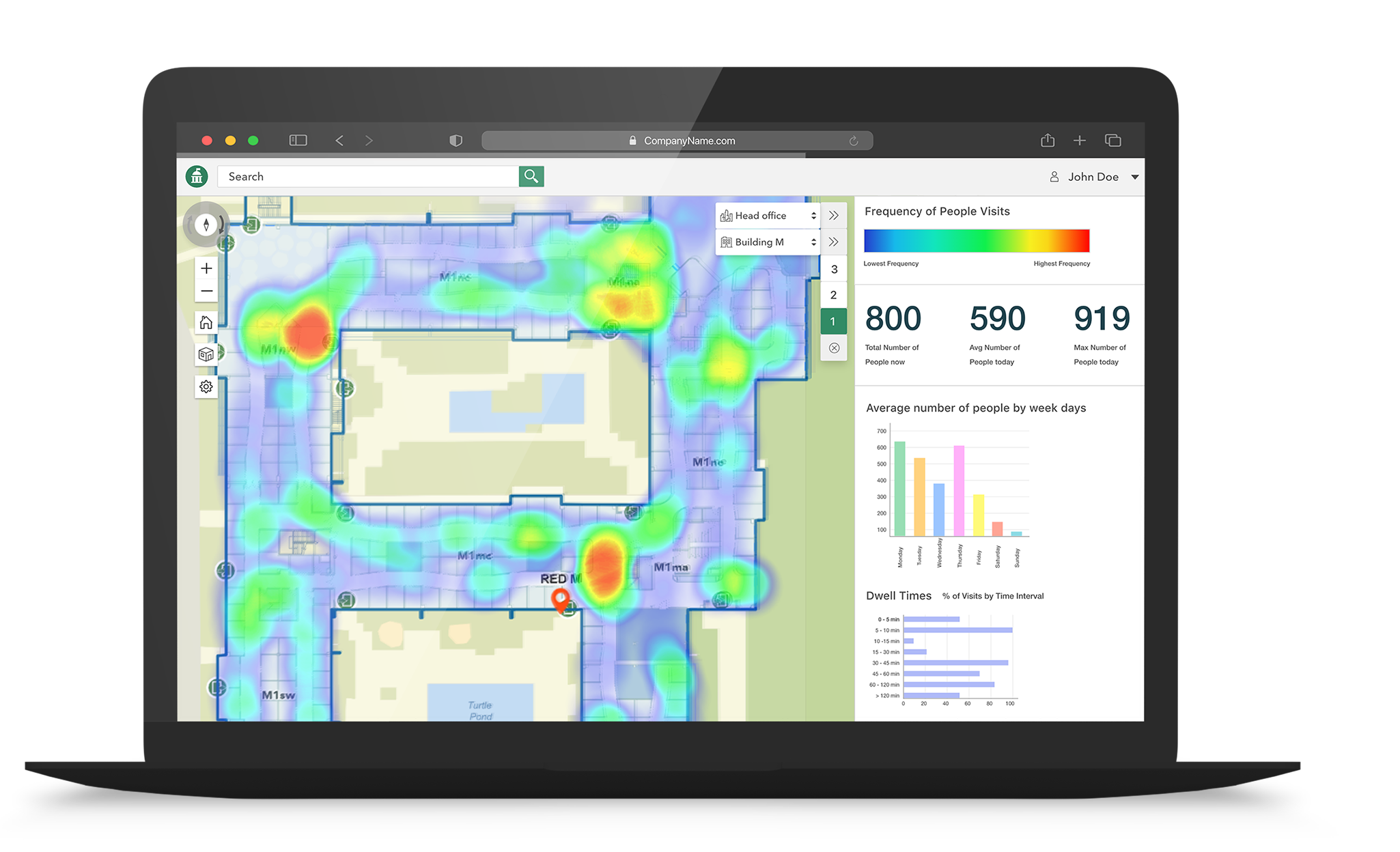 How can you get ArcGIS IPS?
ArcGIS IPS is currently available for ArcGIS Indoors and ArcGIS Runtime SDKs.
ArcGIS Indoors is an indoor mapping platform and system of record that consolidates facility management data that can be shared with all stakeholders to create a common operating picture. The ArcGIS Indoors mobile app can integrate ArcGIS IPS to add the blue dot experience. 
ArcGIS IPS can also be integrated into existing or new custom-built apps based on ArcGIS Runtime to enable indoor positioning use cases. 
Source: Esri